Simply get new ideas
Sparkin is an innovation management platform, which also assists teams for lateral thinking. You can run Challenges, do ideation, evaluate and collaborate on ideas. All this with an extremely simple-to-use interface.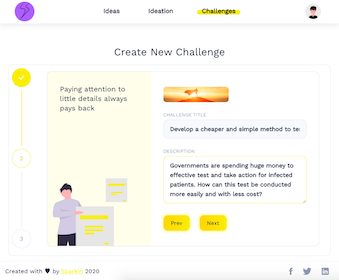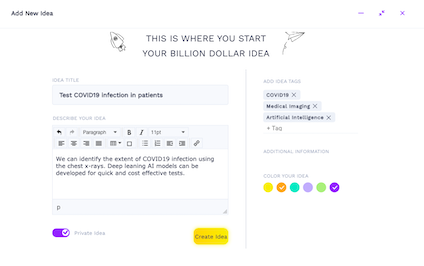 01
Problem statements for your team to submit ideas. Challenges have their own idea evaluation criterion. Team can vote and comment on submitted ideas, and all members can see the leaderboard.
-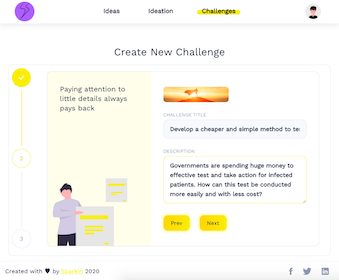 02
Pick from available tools. Go through the detailed instructions before using any tool for the first time. These are proven methods to boost lateral thinking.
-